I have a very deep love for lists and being able to cross things out once they are accomplished. On the downside, if I do not put an item on the list, it is likely that it won't be done, or I will procrastinate getting it done until I absolutely have to do it.
Allison
,
Danni
, and
Megan
have inspired me to write down some of my business, fitness, and personal goals, and I hope that this will serve as motivation for me to get things done.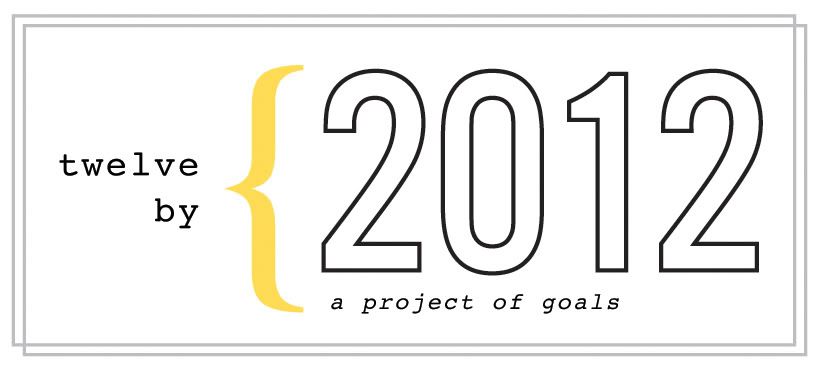 These are the things that I would like to accomplish
before
January 1, 2012.
Business:
1. Speak with a professional about a new website and logo
Technology is so scary for me, and I don't even know where to begin.
2. Blog at least twice a week
We don't have internet at our house, so blogging has been a challenge for me.
3. Become friends with my camera
My husband bought me a very expensive camera for my wedding present last year, and I am still absolutely terrified of it. I don't know if I feel like I'm going to break it or what, but I cannot get myself comfortable with it.
4. Analyze my desires for a business partner
There is a big part of me that wants someone to join me in my business; I want to be able to collaborate and create with someone. I want to find someone with strengths in the areas where I am weak (technology and photography). There are always apprehensions with business arrangements, but I am excited about the possibilities.
Fitness:
5. Lose ten pounds
6. Workout at least three times a week
I already workout almost every weekday, but I know with the holidays quickly approaching, it may become more difficult (to get out of my warm bed).
7. Run two miles without stopping
I ran for ten minutes straight (about a mile) and ran/walked a little over 2.5 miles total this morning!
Personal/Crafts:
8. Make new friends
I currently have spaces open for junking buddy, pretty snail mail buddy, and
pin party
buddies.
9. Try at least one new recipe every week
I love to cook; in fact I cook almost every single meal that we eat (with the exception of the weekly meal at Grandma's). We love to eat fajitas, chicken alfredo, and meatloaf, but sometimes I get a little bored with our favorites. This will help me "spice it up in the kitchen!"
10.
A year of dates
for 2012
I would love to be able to put together some fun dates for my husband and me.
11.
Wedding Invitation Christmas Ornament
It would have been so great to receive this for our first Christmas married. I will keep this in mind for all of my single friends.
12. Learn to crochet/knit
I found someone to give me lessons; we just need to get our schedules to align.
I have several more goals that I would like to add to this list, but I will keep those on file fore when these get accomplished. I hope this helped to motivate you wherever you are in your business, health, or personal life.